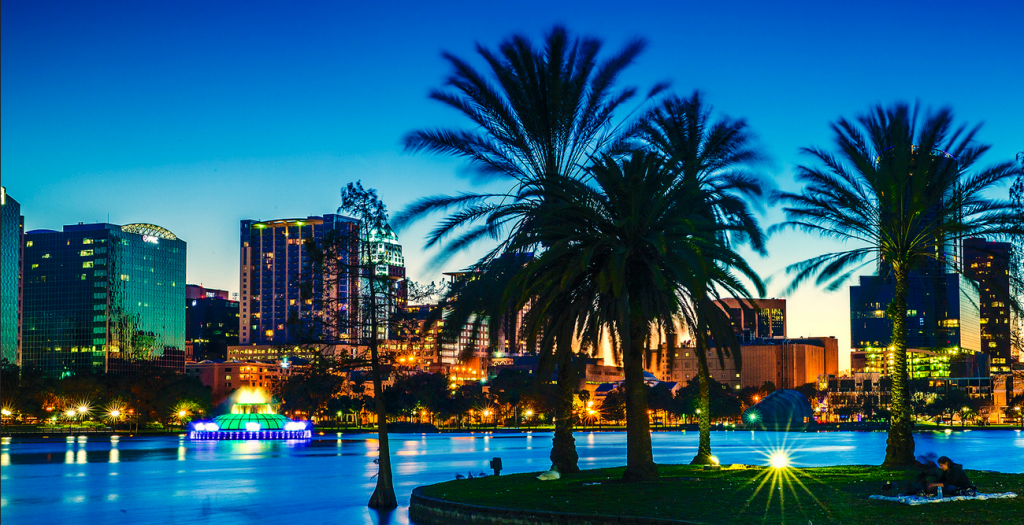 For newcomers seeking Orlando homes, prepare to experience an amazing quality of life. While Orlando has been distinguished as one of the world's best vacation destinations, the simple truth remains that it is a wonderful place to live. Our city has been recognized with accolades that include Best City for Recreation, Best Foodie City and Most Pet-Friendly City.
In terms of professional opportunities, Orlando has been named #1 in the US for Job Growth by the U.S. Department of Labor. Our city is home to many international companies beyond our highly famed Walt Disney. There's Lockheed Martin, L-3 Communications, Science Applications International Corporation (SAIC), Electronic Arts, Northrop Grumman, Darden Restaurants, Verizon Communications, Tupperware Brands Corp., American Automobile Association (AAA), Deloitte and more. Orlando is also home to the U.S. operations of Germany's Siemens Energy, Japan's Mitsubishi Hitachi Power Systems, Spain's Indra System, Australia's Adacel to name a few. There are some 150 international companies, representing about 20 countries, which have facilities in Orlando; a distinction that has led to Orlando recognition as an American City of the Future by fDi Magazine.
With Orlando's history of entrepreneurial activity, it has become home to a wide range of resources which include the National Entrepreneur Center (one of only two such centers in the nation). There's also the University of Central Florida Business Incubation Program (ranked among the top incubators in the nation) and Rollins College Center for Advanced Entrepreneurship. In fact, Inc. Magazine has highlighted Orlando as a hot spot for job growth for firm s with less than 100 employees.
Beyond the great options in Orlando homes, you'll encounter an amazing array of choices for entertainment in the arts as well as athletics. There's also excellent shopping and dining.
Through our website, we will strive to provide information, not only on great Orlando homes for sale, but also relevant information on events and market news. Should you have questions or desire more information on any real estate matters, please don't hesitate to contact us by submitting the form below:
Current Orlando Homes for Sale
Courtesy of CFRP REALTY LLC

Courtesy of SUN CREST FLORIDA PROPERTIES

Courtesy of SAND DOLLAR REALTY GROUP INC

Courtesy of BALDWIN PARK REALTY LLC

Courtesy of MATTAMY REAL ESTATE SERVICES

Courtesy of MATTAMY REAL ESTATE SERVICES

Courtesy of MATTAMY REAL ESTATE SERVICES

Courtesy of MATTAMY REAL ESTATE SERVICES

Courtesy of AQRE PROPERTY SERVICES LLC

Courtesy of KELLER WILLIAMS WINTER PARK

Courtesy of CONNECT REALTY.COM INC

Courtesy of BRIGGS VANCE & ASSOCIATES LLC